Russian Agricultural Bank, JCB and Panasonic launch first co-branded JCB card in Russia
July 25, 2018
July 24, 2018, - Moscow and Tokyo
Russian Agricultural Bank, Panasonic Russia and JCB International Co., Ltd., the international operations subsidiary of JCB Co., Ltd., have launched first co-branded bank card on the base of the international payment system JCB.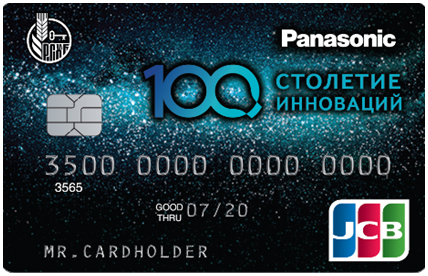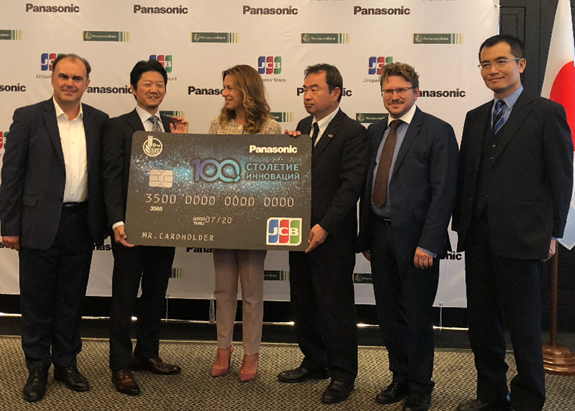 In partnership with Panasonic, Russian Agricultural Bank is now offering credit and debit cards that are issued and serviced free of charge. The co-branded cards will join the Club Panasonic Loyalty Program on special terms and receive 10,000 welcome bonus points.
For any purchases made with the card, the cardholders will be given bonus points which can be used to receive a discount up to 50% on Panasonic products at the official e-commerce store Panasonic Eplaza, 1 bonus point being equivalent to 1 rouble.
For any purchase at the Panasonic Eplaza, cardholders will receive 20% cashback in bonus points on their cards. For any other purchases of products or services they will be given 5%.
"Cooperation between Russian Agricultural Bank, JCB and Panasonic facilitates the development of trade and economic relations between Russia and Japan in a year of paramount importance for our two countries, the Year of Japan in Russia . We have created a unique product to help Russian Agricultural Bank's clients make rewarding purchases and cement relationships between our countries. A key player on the Russian financial market with an extensive sales network, Russian Agricultural Bank continues to broaden its product line to stay up to date with the most recent trends and offers reliable servicing of international payment cards," said Irina Zhachkina, First Deputy Chairman of the Board of Russian Agricultural Bank.
"Our new co-branded card is unique for Russia in that it complements and expands the existing loyalty program, already joined by hundreds of thousands of Panasonic brand fans in Russia. It is crucial that we launched this project in 2018, the year of the 100th anniversary of Panasonic Corporation. I believe that this and other partnership projects will help lay a foundation for future success and prosperity in this century," said Junichi Suzuki, Director General of Panasonic Russia.
"We are confident that this project will become a landmark for us as we are working towards our goal of growing into one of the most dynamic and innovative players in the Russian payment industry. The market of payment solutions is expanding, and consumers now have broader expectations about card products and the privileges they give to cardholders. In partnership with Russian Agricultural Bank and Panasonic we are offering consumers an additional opportunity to pay and be rewarded. The new co-branded card is our response to the growing needs of the market," said Takashi Suetsugu, General Director of JCB International Eurasia.
The year of 2018 has been declared by President of Russia Vladimir Putin and Prime Minister of Japan Shinzo Abe" as "the Year of Russia in Japan and the Year of Japan in Russia".This undertaking is a package of events in politics, the economy, science, culture and art, as well as in the sphere of student exchanges. The aim is to strengthen mutual understanding between the people of the two countries and developing good-neighbourly ties in the long-term.
http://en.kremlin.ru/events/president/news/57567
https://tokyo.mid.ru/web/tokyo-en/-/opening-of-cross-years-of-russia-and-japan