Our Company
Mid-Term Plan
Mid-Term Plan "Plan 2024": Significance
Aim to evolve into "JCB preferred by customers" through providing "Comprehensive strength of JCB Group" and "Digital Solutions"
Basic Policies
・

Meet identified and potential customer needs that are diversified and advanced

・

Enhance our business value through collaboration between organizations

・

Create new revenue sources and new businesses in and outside Japan

・

Pursue efficiency through BPR and digitization
Key Statistics
JCB CARDMEMBERS
(Units: Millions)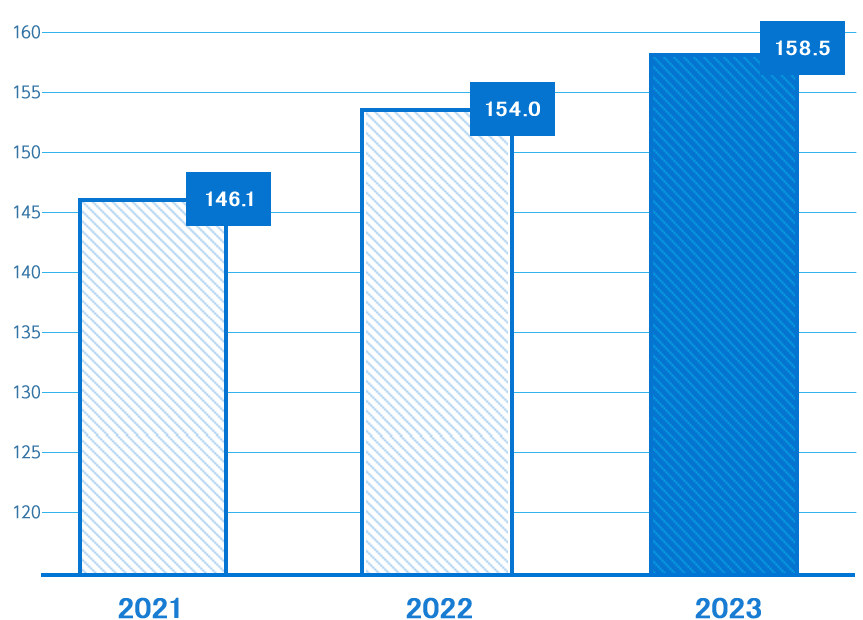 JCB ANNUAL TRANSACTION VOLUME
(Units:US $ billions)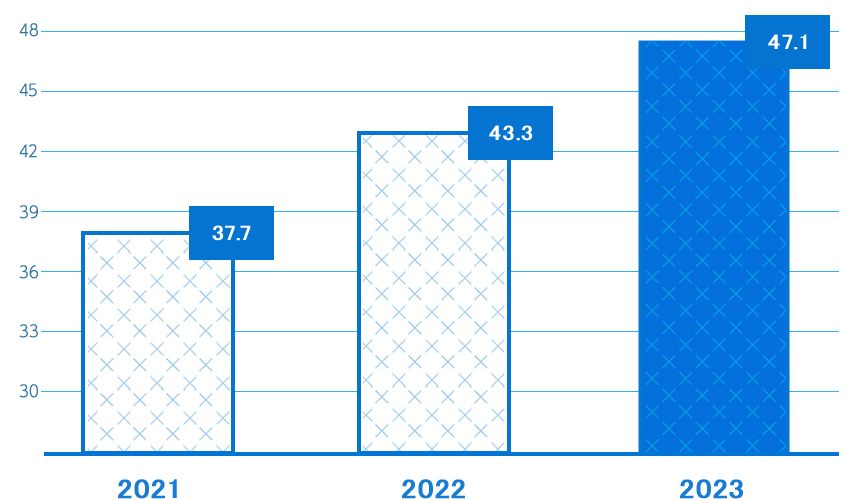 *

"Cardmembers" include other payment related products.

*

JCB's official annual transaction volume is based on Japanese yen, and has been converted to US dollars. Includes estimates.

*

Cardmembers and merchants are as of the end of March.

*

Annual transaction volume is from April to March.