Tokyo, June 1, 2007 - JCB, a major global payment brand and leading credit card issuer and acquirer in Japan, today announced the new brand slogan "Good times start here.", as part of its new global branding strategy. The new JCB Emblem announced in February will start appearing at selected JCB acceptance merchant locations worldwide today.
With a superior reputation for providing high-quality service as a travel and entertainment card, JCB is a global payment brand of choice in 20 countries and territories worldwide. The new JCB slogan, "Good times start here.", conveys a sense of expectation - good things happen when you use the JCB card, and confidence - JCB card is the right choice.
JCB was a pioneer in introducing credit card payment to Japanese consumers, and for over forty years has led the payment industry in Japan with the support of consumers and its many partners including retailers and service providers. The only Japan-based card to go international, JCB now has a solid foundation as one of the major international payment card brands, with over 350 partner corporations supporting a network of millions of merchants in 190 countries and territories.
"Our new brand slogan and emblem are an important initiative for JCB as a global payment brand", said Yo Imanishi, Senior Vice President of Marketing Planning Department and Head of the New Branding Project at JCB. "With ongoing efforts to stay ahead of diversifying consumer needs and a rapidly changing market, JCB is committed to providing new products, services and solutions that will become the standards of the future, enhancing the value of the JCB brand even further".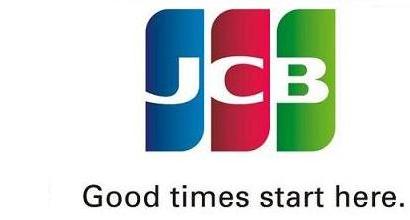 AboutJCB
JCB is a major global payment brand and leading credit card issuer and acquirer in Japan. JCB launched its card business in Japan in 1961 and began expanding overseas in 1981. Its merchant network includes 14 million merchants and spans 190 countries and territories. JCB cards are now issued in 20 countries and territories, with more than 59 million cardmembers. As part of its international growth strategy, JCB has formed alliances with more than 350 leading banks and financial institutions globally to increase merchant coverage and cardmember base. As a comprehensive payment solution provider, JCB commits to provide responsive and high-quality service and products to all customers worldwide. For more information, visit: www.jcbcorporate.com/english/.