KIENLONG COMMERCIAL JOINT STOCK BANK TO LAUNCH KIENLONGBANK - JCB CREDIT CARD IN VIETNAM
August 20, 2018
August 18th, 2018, Ho Chi Minh City and Tokyo - Kienlong Commercial Joint Stock Bank (Kienlongbank) and JCB International Co. Ltd. (JCBI), the international operations subsidiary of JCB Co., Ltd, today announced Kienlongbank - JCB Credit Card will launch on August 18th in Vietnam.
The holders of Kienlongbank-JCB Card can access the JCB acceptance network with about 30 million merchants in the world, and enjoy a lot of benefits provided by Kienlongbank, special privileges at selected merchants, and customer service at JCB Plaza, an overseas service counter around the world.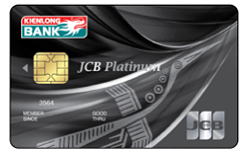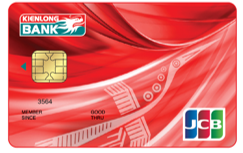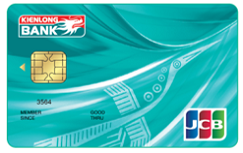 Moreover, Kienlongbank-JCB Platinum Credit Cardholders are entitled to a number of other privileges such as the access to over 70 airport lounges in Japan, China, Hong Kong, Singapore, Korea, Thailand and Vietnam; and 24/7 global support through a free hotline when booking car rental, hotel, restaurant, and golf in Japan.
The new cardholder will be waived issuing fee and annual fee of the first year, also for next years if reach the required minimum spending volume. Besides, from September 1st 2018 to December 31st 2018, Kienlongbank will offer gifts to customer who apply for new Kienlongbank - JCB card, and cardholder of Kienlongbank - JCB card with spending from VND 2 million in the first 30 days after activating.
About Kienlongbank
Kienlong Commercial Joint-Stock Bank (Kienlongbank) was established and has been in operation from October 1995 in Kien Giang province in Vietnam. After over 23 years of operation, Kienlongbank has become a strongly developed, stable and reliable bank.
Kienlongbank set up, constantly strengthening and developing its business network; diversifying products and services, investing in the development of e-banking services; strengthening training and improving personnel policies, attracting talents; assuring the operation of an effective risk management system; improving financial capacity; performing social responsibility through social security activities.
The bank's strategy is to consistently expand its transaction network and bring Kienlongbank's brand, products and services closer to nationwide customers. Kienlongbank continued expanding its nationwide network and accelerated e-banking service development as approved by the State Bank of Vietnam. By the end of 2018, Kienlongbank possessed 134 transaction outlets, including 30 branches and 104 transaction offices located at 28 provinces and cities, striving to develop Kienlongbank into one of the 15 leading retail banks in Vietnam in the near future.
For more information, please visit: https://kienlongbank.com